Piscinas Menorca works closely with the construction company Menorca Villas. Its more than 40 years of experience and mutual collaboration have laid the foundations to create solid, innovative and high quality projects. This is the case of the following house, which thanks to its avant-garde design and exclusivity, has appeared as a reference in the weekly newspaper El Pais. We leave you here with their details.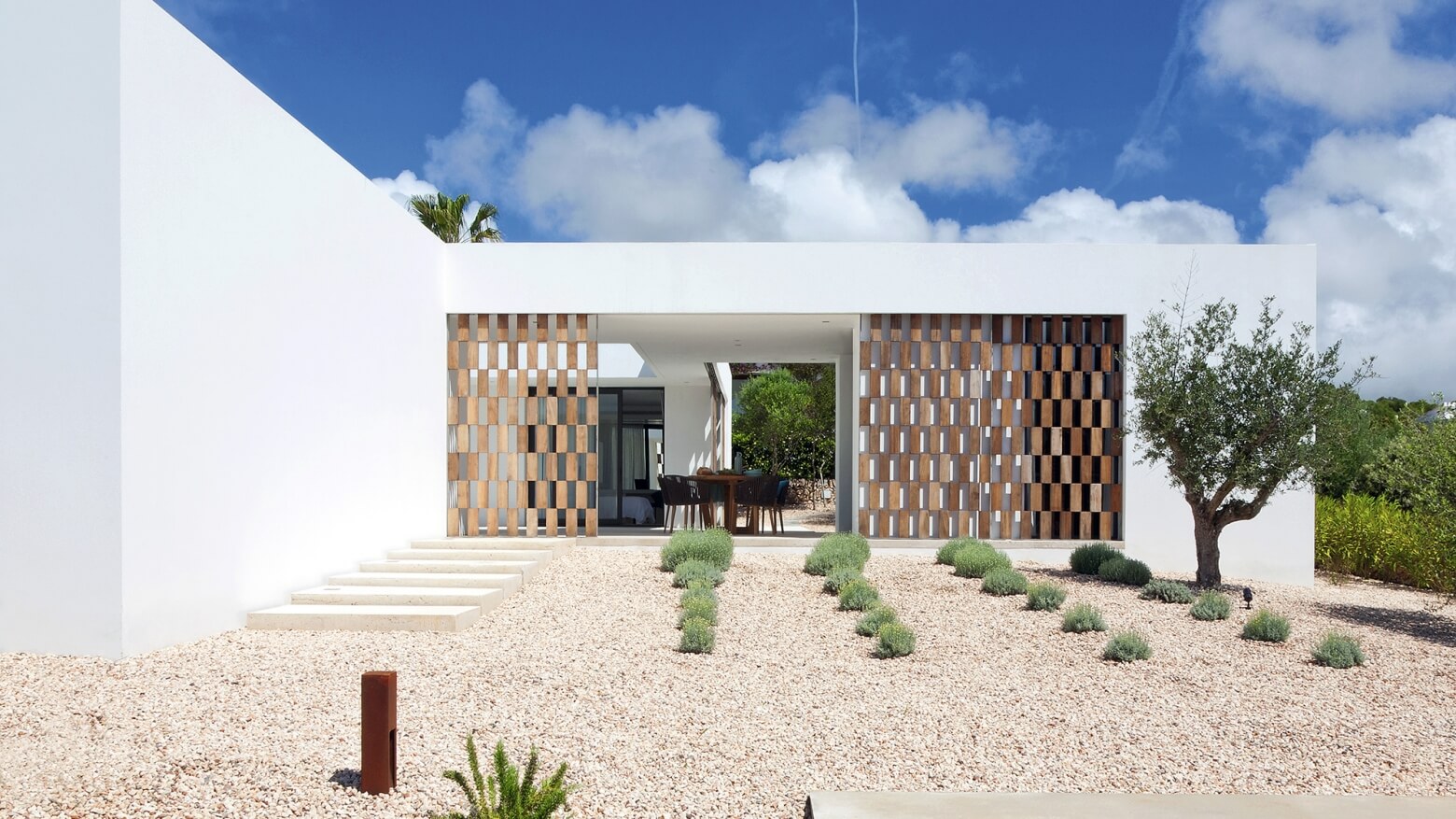 An evocative courtyard framed by wooden lattices articulates this house composed of three independent modules. Simple and functional spaces whose use is determined by natural lighting. The three modules are connected by a large central courtyard that frames the landscape in three directions and also makes a large light box.
This module houses the living room and a small fitted kitchen that can be opened or closed by means of a wooden partition.